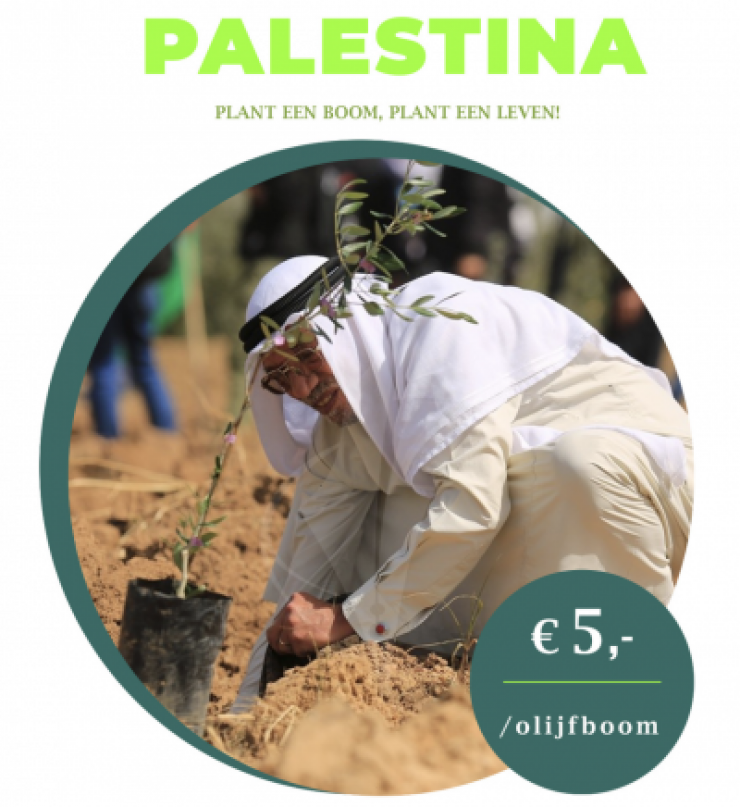 Description
FAQ
Updates
Comments
The olive tree, or more specifically an olive branch, is a symbol of peace and friendship. May Allah grant the Palestinians peace and freedom.

You can support Palestinians by donating an olive tree. For 5€/tree you can help our brothers an sisters.

Donate now through our website or by bank transfer to our account with number IBAN BE13 0689 4081 3939 with message: Plant Palestina + name +...