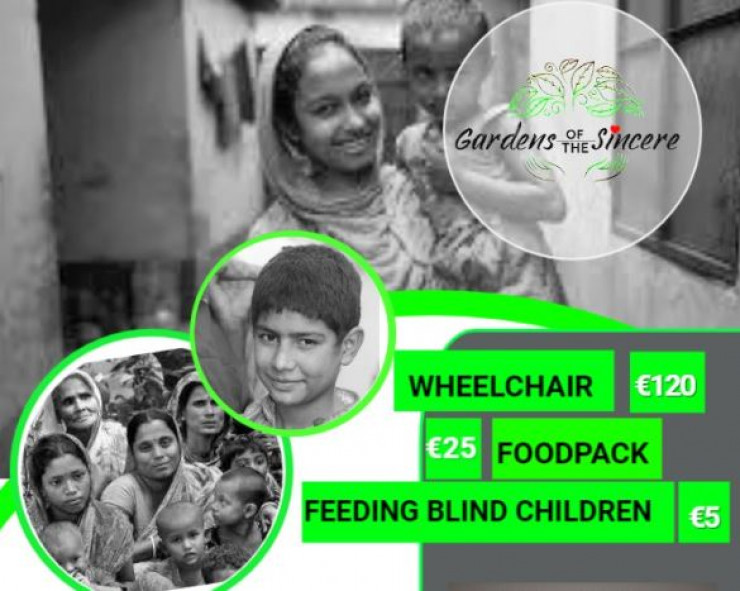 Description
FAQ
Updates
Comments
Gardens of the sincere will support a mission in Thailand to help the Rohingya refugees.
Donate now for to ease the life of the people.
Following cdonations can be given:
- Feeding blind children : 5€/per child
- Food package: 25€
- Wheelchair: 120
Donate now using our website.