This fundraiser is in an urgent need of funds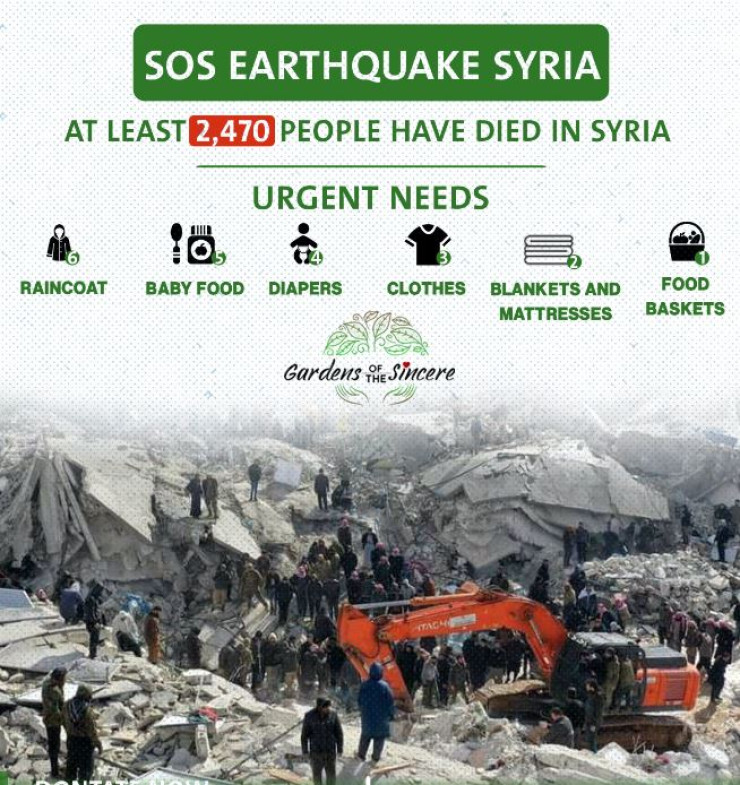 Description
FAQ
Updates
Comments
Dear friends,
Our hearts go out to the people affected by the devastating earthquake in Syria. Many families have lost their loved ones and homes, leaving them homeless and without access to basic necessities.
As a non-profit organization, we are committed to helping those in need. Our team is on the ground in Syria providing food, clothing, blankets, and tents to those who have been impacted by the crisis.
Please join us in...