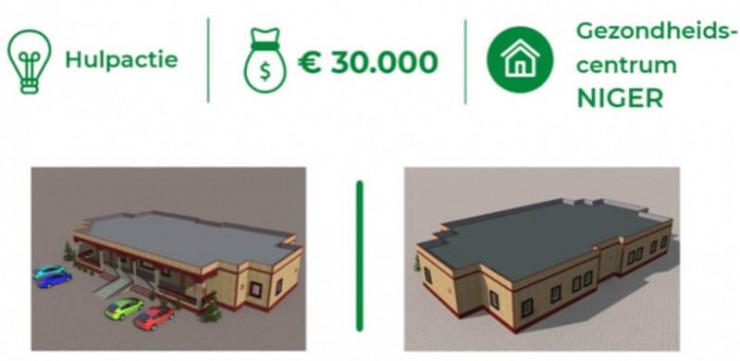 Description
FAQ
Updates
Comments
Niger is one of the poorest countries and is among the lowest ranked country of the World Development Indicator, far behind its neighboring countries in West-Africa. Remote villages do have limited access to health care.

With your help, we at the Gardens of the Sincere would like to change this. We can build in Niger a Healt Center for a butget of 30000€.

Please donate to help us...
Related Causes